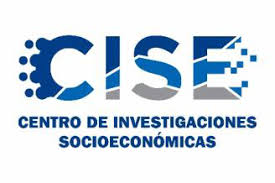 SOCIO-ECONOMIC RESEARCH CENTER
UAdeC
PRINCIPAL
Dr. Gilberto Aboites Manrique
844 412 9029 | 844 412 1113
Edificio S. Unidad Camporredondo. Prol. David Berlanga y 16 de septiembre s/n. Saltillo, Coahuila.
MISSION

The mission of the SERC is framed in the context of the accelerated process of integration of the Mexican economy into the global market, a process which has generated important changes in the economic geography of Mexico. Since it origins, the research and teaching activities within the center, have had as axis of interest the study of the impacts of these transformations in the sustainable regional development.

It has been a permanent policy of the SERC to perform its activities with the highest quality standards, which has allowed to obtain different sponsorships, both public and private, for the execution of research and teaching projects. The center began its academic activities in August of 1996, when it started the operations for the Master's degree in Regional Economy. From its beginning, this program has received the support of the National Counsel of Science and Technology (CONACyT by its initials in Spanish).




VISION


We visualize SERC as an institution of national leadership in the academic and research programs in the field of specialization of Regional Economy, operating with international standards of academic quality.