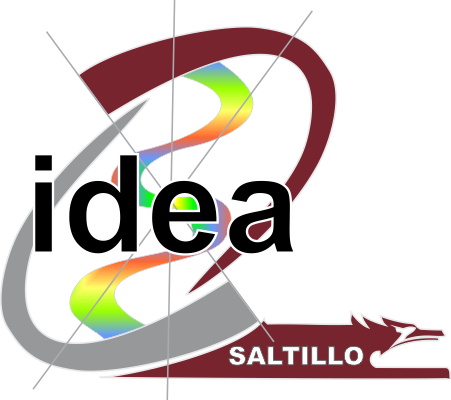 IDEA
OPEN TEACHING INSTITUTE
SALTILLO UNIT
PRINCIPAL
M.C. Luz María Gil Ramos
(01 844) 410-1002 | 414-9285
Edificio "H", Unidad Camporredondo.
C.P. 25020. Saltillo, Coahuila.
ABOUT US

We are an institution which belongs to Universidad Autónoma de Coahuila and which provides high school education through open and distance modalities, being one of the most ideal options to meet the current demand for permanent education.

The open modality is considered an education practice integrated by a group of administrative, didactical and methodological elements which are bound to offer students the opportunity to continue their secondary formation, adapting their school schedule according to their own circumstances or conditions.

Besides allowing students to start or continue their high school studies, the Open Teaching Institute (IDEA) keeps enrolment open in four periods throughout the year, not having an age limit to register, respecting individual learning pace and providing academic support through mentoring and didactical material elaborated for each course.

The difference between IDEA and traditional high schools is the personalized attention that we offer students since our teaching staff provides individual and group mentoring.

At the same time we offer academic formation, we also impulse artistic and sports development, promoting the participation of students in activities which lead to complement a comprehensive growth through conferences, movies, presentations, academic competitions, sports tournaments, theater and dance workshops and social service programs, among others.

MISSION

The Open Teaching Institute (IDEA) Saltillo Unit, is an institution of Universidad Autónoma de Coahuila which offers secondary education through open and distance modalities. It promotes in its students a useful comprehensive formation for the rest of their lives and prepares them to continue with their higher education studies, on the basis of self-learning and the promotion of respect, responsibility and social commitment.

Through personalized attention, the Open Teaching Institute (IDEA) forms students who achieve competency-based learning objectives which contribute to their personal and environmental development.

VISION

In the year 2015, the Open Teaching Institute is consolidated as a certified institution with wide coverage and which offers open, semi-schooled, online and distance high school modalities; providing in this way a range of learning options according to the needs of its users.

The Open Teaching Institute is connected with institutions from the public and private sector in order to offer propaedeutic and terminal high school studies.

The students of our institute are recognized by our society for their self-learning capability, their high academic level and their commitment values with the environment.

The teachers at the Open Teaching Institute are integrated in academies. Most of them have post-graduate studies and are solidly trained, both in their disciplinary area and in their teaching strategies.

The school has a modern and adequate infrastructure which covers the needs of the institution, with an efficient administration and with clear transparency in terms of resource management.

HISTORY REVIEW

In our country, the first records of open education date from the 1940s, when the Federal Institute for Teachers' Training was founded. It is during the 1970s when different schools in Mexico implement the open education system in numerous education levels. Universidad Autónoma de Coahuila was the one which founded the open teaching system at graduate level in 1972, and at high school level in 1974.

In this way, UA de C became the first university in all the provinces of Mexico which introduced the open modality, offering a pedagogical alternative, different from the traditional schooled system, in order to expand education opportunities for people who desired to continue studying.

In 1974, the education experience of the institute started under the name of "Centro de Enseñanza Abierta" – CEA – (Open Teaching Center) and in 1975, it was given its current name: "Instituto de Enseñanza Abierta" – IDEA – (Open Teaching Institute) in the Saltillo Unit from UAdeC.

The main objective of IDEA from its beginning is to expand the benefits of secondary education to the greatest possible number of people, keeping a good academic level through a flexible system, benefitting those people who due to work, schedule, age or other type of circumstances cannot access a regular schooled system.

In 2009, IDEA celebrated its 35th anniversary with a series of academic, cultural and sports commemorative celebrations.