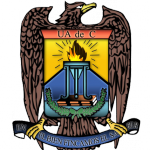 FACULTY OF POLITICAL AND SOCIAL SCIENCES
TORREÓN UNIT
(01 871) 712-5465
Blvd. Revolución No. 530 Oriente, Zona Centro.
C.P. 27000, Torreón, Coahuila.
HISTORY REVIEW

It started its activities on the 4th of August of 1972 in the facilities of the Faculty of Law, being Jorge Mario Cárdenas the dean. In those days, Mr. Mario Procopio Ramos Tariba was chosen as our own dean for the School of Political Sciences and Public Administration.

On October 26th, 1974, it was created as a school by agreement of the University Council and the bachelor in sociology was included with the name of "School of Political Sciences, Public Administration and Sociology".
BACHELOR IN POLITICAL SCIENCES AND PUBLIC ADMINISTRATION

| | |
| --- | --- |
| | It is the professional trained to investigate, organize and direct different entities of the public sector in terms of the performance of their functions. They are oriented to the achievement of administrative goals and objectives of economic and social character, in line with the national development and in adherence to regulations. |

BACHELOR IN COMMUNICATION SCIENCES

| | |
| --- | --- |
| | It is the professional who, through research, transforms the social practice of communication and helps improve the interpersonal, group-organizational and collective communication processes. They analyze and select information, applying theories, techniques and new communication technologies as a tool for the solution of social and economic problems. They are also in charge of generating research proposals which support social, educational and informational development in their region. |

BACHELOR IN SOCIOLOGY

| | |
| --- | --- |
| | It is the professional who is theoretically, methodologically and experimentally prepared for the performance of social research of different kinds and levels which allow them to intervene actively and conveniently in the posing and solution of problems generated within a determined social system. In the same way, they plan and execute specific programs directed to solve problems which arise from the social reality. |